Cosmic Pi: Hardware Manual
We've just finished the first draft of a hardware manual. It goes through each of the many circuits that are inside the Cosmic Pi box and attempts to give a rough explanation of the functionality, design principles and other useful information if you are trying to understand or build your own unit.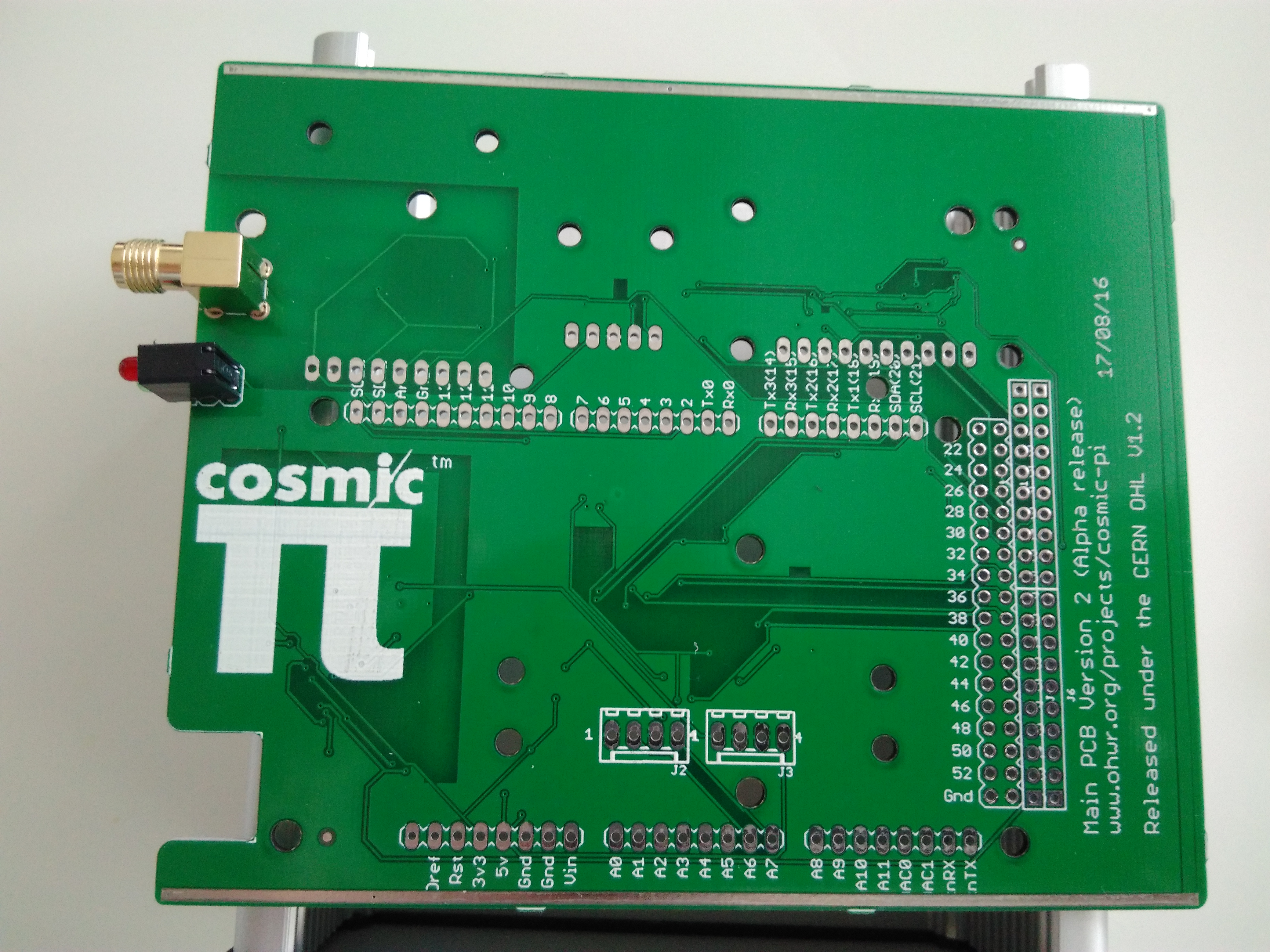 Main board - top
You can download it as a PDF here.
We'll be updating it in the future - it's missing the LTSpice schematics as we need to extract them with a Windows machine, amongst other things. Comments, corrections and questions about the content of the document are most welcome!