New member
The CosmicPi team is happy to be joined by Julian since this Winter. Retired from CERN, he is passionate and creative (at the point that he is thinking about cosmic ray applications for... earthquakes ! Who knows what you'll be able to do with you CosmicPi ?)
When he is not chasing muons with us, he builds a robot for his handicapped cat to eat with more comfort. We say it : he is an inspiration for productive retirement.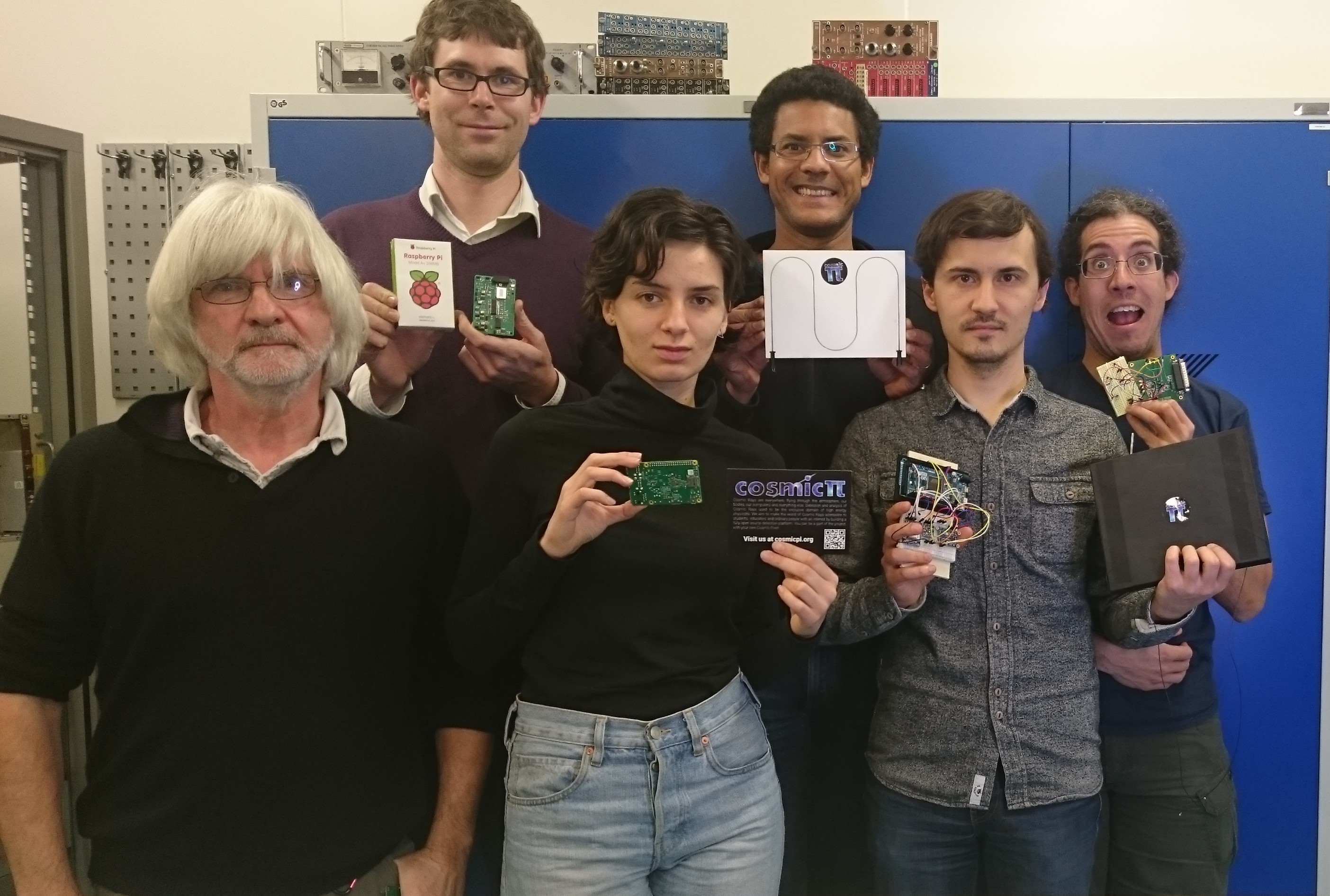 The team holding a dismantled CosmicPi, Julian is first on left.
GOSH! 2016
GOSH stands for Gathering for Open Science Hardware. During 4 days early March, developers and enthusiasts met at CERN to exchange about open design and to make science move forward being shared by who it should be -everybody ! We were happy to present the CosmicPi prototype at the event.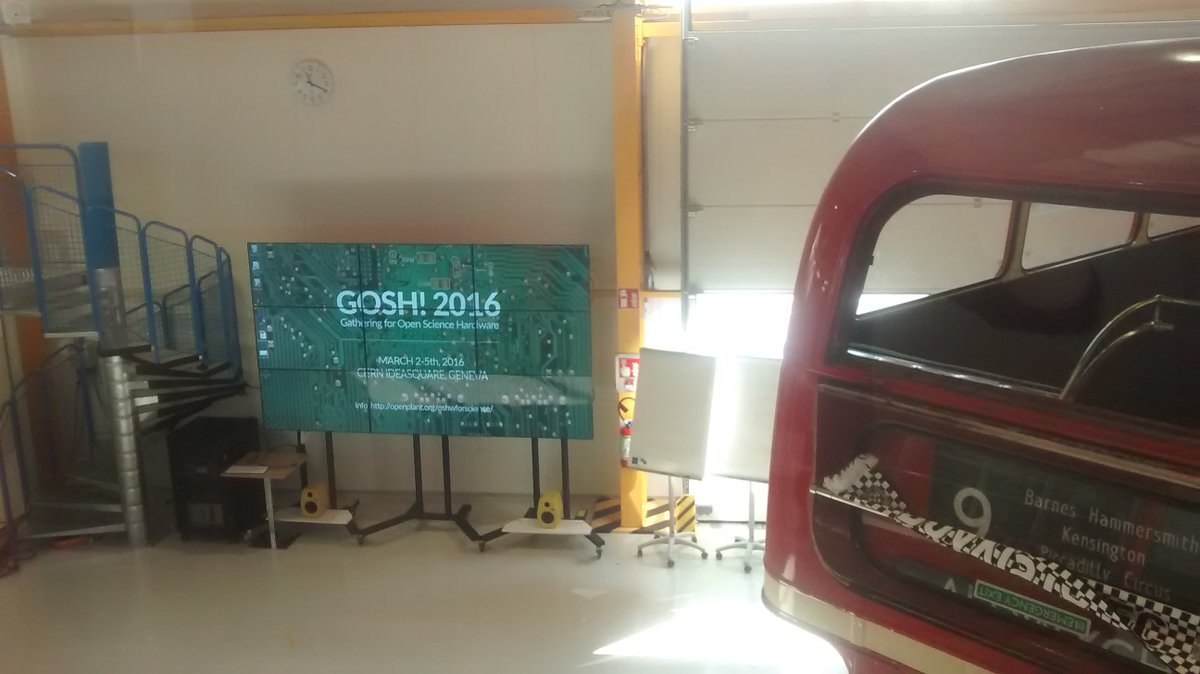 More about GOSH on their website (copyright : GOSH community)
Interview in Motherboard VICE :
James and Hugo answered few question to Motherboard, explaining how the Universe is full of cosmic rays and how sharing the CosmicPi measurements would make it the most connected particle telescope in the world. A disclaimer : this article is full of bananas.
Einstein motivates the physics, Andy Warhol the design